Skip to Content
Designing Your Dream Bathroom
The bathrooms in your home are private oases for you to escape the hustle and bustle of life. Since this safe haven is so valuable, it is important that you have a design that is both beautiful and functional so you can continue to enjoy your space. Berger Hardware Inc provides reliable bathroom hardware in San Diego County, CA so that you can create the bathroom you desire and deserve. Not only do we provide the best hardware products in the area, but our experts will even help you bring your dream bathroom design to life. When you visit our showroom, our team will discuss the vision you have for your bathroom and help you find the necessary hardware and cabinetry to make it happen. Don't settle for less than what you deserve. Together, we will make your dream bathroom a reality.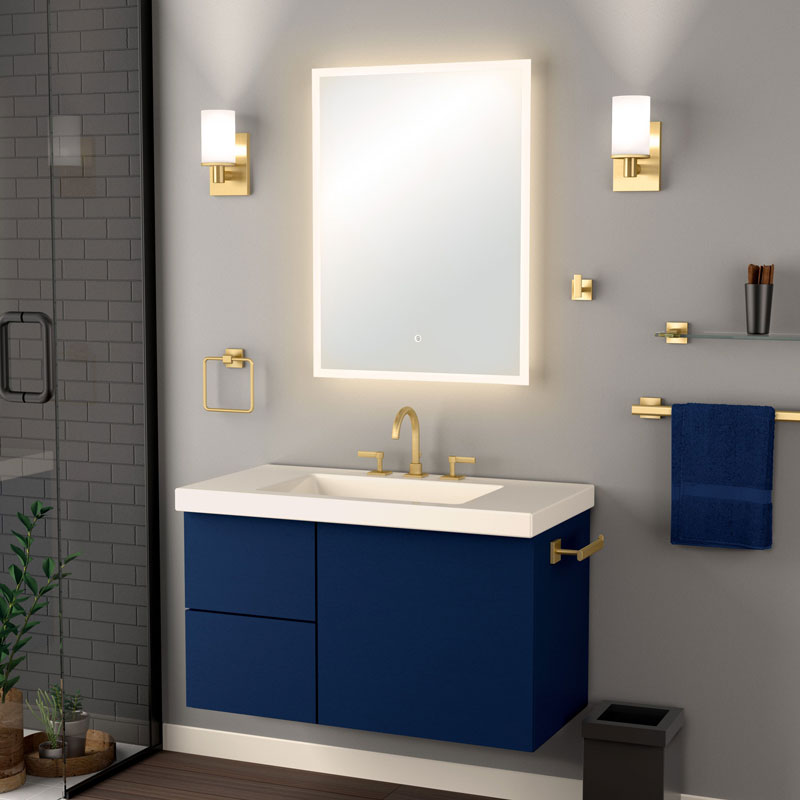 Accentuate Your Space With Bathroom Hardware
No matter what type of hardware you are looking for to complete your bathroom, we can help you find it within our selection of bath hardware and accessories. It's all in the details, which is why we provide a wide variety of different styles, sizes, and finishes of the important bathroom hardware components you need to make your dream bathroom a reality. We carry towel bars, towel racks, mirrors, cabinet hardware, toilet paper holders, medicine cabinets, and more. We strive to ensure that the products we provide meet your needs, and the education you need to find the right product, with our one on one consultation services. When you come to our store, we will discuss how you want your bathroom to function, and then we will help you find the products that will make that happen.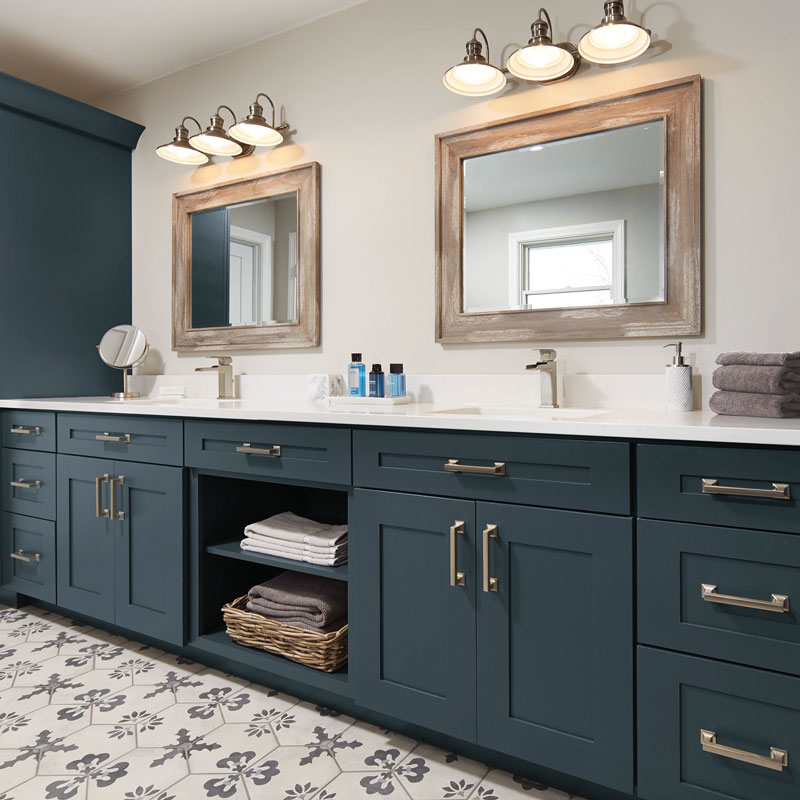 Beautiful Bathroom Cabinets
The cabinets in your bathroom should not only look beautiful, but they should be as functional as you need them to be. Do you need more storage space? Would you like a new vanity to replace your outdated one? If your answer is yes, we can help. Our showroom features various different cabinet and vanity options for you to choose from. With a wide selection of products, you are sure to find the bathroom features you need to finish your home remodeling project. Do you want to replace the flooring as well? We can help with that, too. Our sister company, Superior Floors, conveniently shares a showroom with us where we can point you to the right flooring for your newly renovated bathroom. We believe that you shouldn't have to settle for anything less than the best, which is why we showcase only the most durable, reliable, and aesthetically pleasing bathroom cabinetry.
Bathroom Renovation Made Easy
When you visit us in San Diego County, Ca, you will have access to the right hardware products and our team of experts if you would like to discuss your project planning with us. We believe that our customers deserve only the best when it comes to their home renovation projects. That is why we offer superior customer service, reliable hardware, and expert planning advice. With us on your side, you will be able to plan out your bathroom renovation down to the very last details. If you are getting ready to upgrade the bathrooms in your home, reach out to us today, and we will help make sure you get the end result that you are looking for.
Schedule Your Free Quote Today!