Skip to Content
Our Mission
Berger Hardware Inc is a hardware store supplying San Diego County, CA residents with smart hardware solutions. Since 1912, we have been providing our customers with the hardware they need to complete their home renovation projects. Not only do we have the products you need, but we also provide our customers with personalized one-on-one consultations. With years of experience behind us, we use our knowledge to help our customers find the best hardware solutions that will meet their needs. We believe that our customers should not have to choose between durability and style, which is why our products are both functional and beautiful. Our goal is to help our customers succeed in making their design dreams come to life while increasing the functionality of their homes and their quality of life.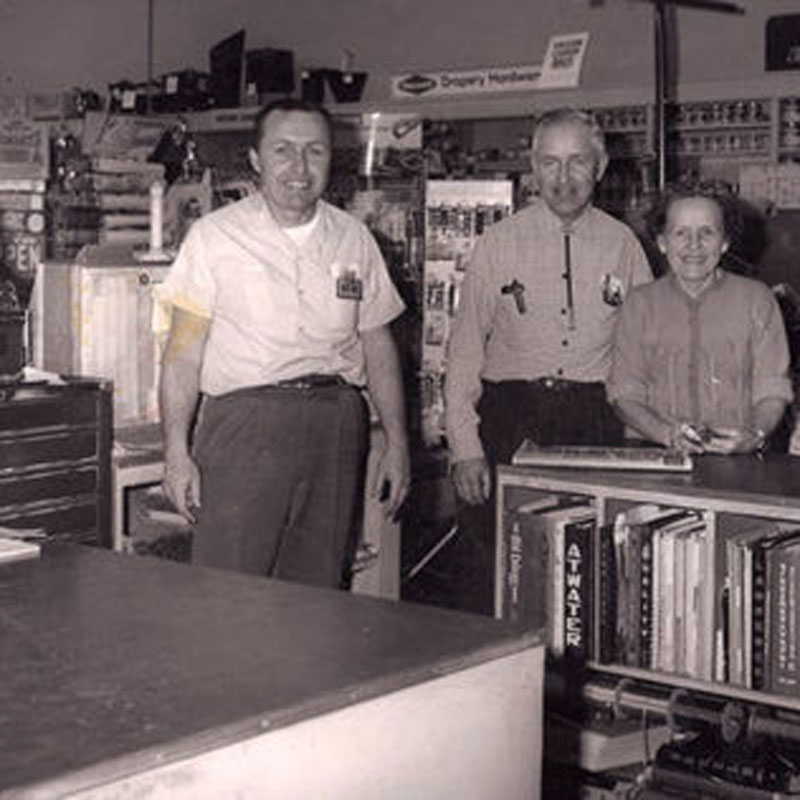 Our History
Founded in 1912 by Great-Great Grandma Robertson, Berger Hardware Inc has survived two world wars, the Great Depression, and every recession that has taken place thus far. Initially, a woman-owned business, Berger Hardware Inc has always been owned by the Robertsons. Currently, we are a fifth-generation family-owned business that has stayed up and running for over a hundred years. Now, you may be wondering why Berger is the name if the Robertson family is the true owner. Well, Great-Great Grandma Robertson moved to San Diego and met a man named Berger. As part of their love story, they went into business together, and the Berger name remained but thankfully, the business had more stability than the namesake. Otherwise, we wouldn't still be here in San Diego, proudly serving our loyal customers.
Meet Our Team
Over the years, our family-owned business has grown into a team of dedicated hardware experts. Thanks to the Robertsons, who are still managing the business, we are a group of individuals passionate about providing smart home solutions and hardware to the people of San Diego County, CA and the surrounding areas. Our team features:
Schedule Your Free Quote Today!